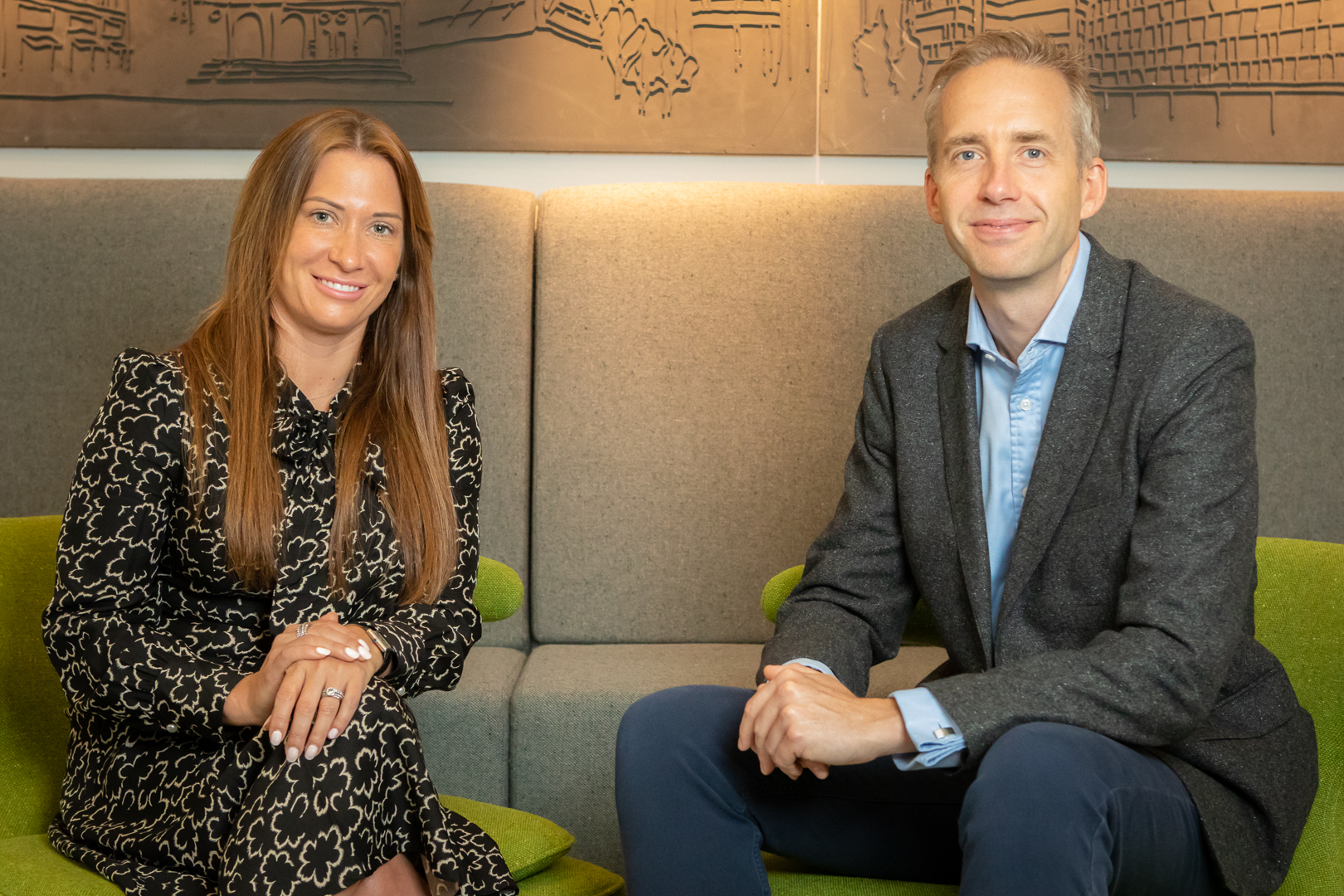 September 28, 2021
Hines, the global real estate company, will take over Helix's team of 60 property management professionals.
Operating from its offices in London's West End, Helix will form part of the wider Hines business, continuing to serve its clientele, alongside assets held by Hines.
Led by Amy Soar, Helix's board and management team will remain in place, with Hines director Ivan Harrison transferring to Helix to take on the role of chief operating officer in the UK, to facilitate the integration of the two companies.
Helix owner Robin Fell, who founded the company 25 years ago, will retire from Helix once the transaction closes.
The two companies have worked together over the past decade, with Helix providing property management services across the majority of properties in Hines UK's portfolio, including 20 Old Bailey, 7 Soho Square and Atlas House in London. Helix also manages other well-known assets such as The Ark, 6 Bevis Marks and One Westferry Circus.
Completion of the acquisition is subject to FCA approval.

Complete service offering including M&E, FM and building maintenance
The agreement aims to enable Hines to offer a comprehensive end-to-end service covering construction procurement, mechanical and technical engineering, facilities management, building maintenance, energy performance monitoring, asset and risk management.
In addition to its UK growth plan with the acquisition of Helix and the ongoing housing operations platform, including the student accommodation brand, aparto, Hines is also implementing a growth across its European network, recruiting to secure senior management services and operational talent to help the platform grow. .
Lars Huber, CEO Europe at Hines, said: "This important acquisition represents the springboard for the launch of our managed services and operations platform across Europe. Providing the best work and life experience for our clients has always been our philosophy, but at the dawn of a new era of real estate driven by technology, well-being and ESG, we are delighted to recalibrate and expand our offering.
Amy Soar, CEO of Helix, added, "Being part of the Hines family, one of the largest and most respected names in global real estate, represents a positive and exciting new chapter for our business. The move represents an excellent choice for Helix and our clients, as we can offer a more holistic approach, with the possibility of accessing a wider range of services, skills, knowledge and expertise from a world leader. We look forward to exciting and successful times ahead.
Image: A photograph of Amy Soar and Ross Blair (Senior Managing Director and Country Director of Hines UK)
Article written by Ella Tansley | Posted on September 28, 2021
To share
---
---
Related Articles
Landsec acquires a 75% stake in MediaCity
Landsec has acquired a majority stake in MediaCity, the 37-acre media, digital and technology hub in Salford, Greater Manchester, for £425.6million. Indicating…
Read the full article
CBRE completes majority ownership of Turner & Townsend
CBRE acquired a 60% stake in Turner & Townsend. The companies have also entered into a strategic partnership, whereby CBRE and Turner…
Read the full article
Global Net Lease acquires McLaren Group headquarters
Global Net Lease has announced that they will acquire the site which serves as the current global headquarters of McLaren's Automotive, Racing and Applied divisions.
Read the full article
The BEMS market is expected to surpass $12 billion by 2030
The annual global BEMS market will grow from $8.8 billion in 2021 to $12.7 billion by 2030, driven by developments in electric vehicle charging infrastructure. So much…
Read the full article
2021 offers in commercial real estate
Despite the obvious challenges and disruptions, 2021 has been a busy year for commercial real estate transactions, acquisitions and mergers. Office…
Read the full article
App Approved for Holborn Viaduct Offices
An office-led development that spans two levels on Holborn Viaduct and Farringdon Street has been granted planning permission. Royal London Asset Management has…
Read the full article
Infraspeak supported by €10m funding round
Porto-based maintenance and FM platform Infraspeak has raised a €10m funding round (A1 series). Founded in 2015, Infraspeak's platform…
Read the full article
Cluttons promotes its youngest capital partner
Cluttons promoted his youngest associate, Nicholas Potter. At 38, Nicholas is the youngest equity partner (EP) and he is also the first person in a no-fee company…
Read the full article
Plans granted for demolition of M&S Oxford Street store
Westminster Council has approved plans to demolish the former M&S hypermarket, in the middle of a conservation line. The building has been assessed for the potential protection of…
Read the full article
Samsung to build new manufacturing facility to tackle microchip shortage
Samsung is making its biggest-ever investment in US real estate with a new facility that will boost production of advanced semiconductors. The $17 billion…
Read the full article
---