PwC Australia announced Tuesday, October 12, that it will acquire WebSecure Technologies Australia, which the company says will boost its cybersecurity capabilities by offering a broader set of services to its customers.
Corinne Best, PwC's Trusted and Risk Business Partner, said responding to Australia's fast-paced e-market has become more important than ever, and the deal brings them closer to becoming a one-stop shop in the cyber threat landscape.
"I am delighted with our acquisition of WebSecure. WebSecure's credentials as the oldest and largest store implementation partner of global security company CyberArk are impressive, "said Ms. Best.
"This acquisition continues to strengthen our scale and end-to-end cybersecurity consulting and implementation offering. With the integration of WebSecure, we will have access to more skills, expertise and innovation that will allow us to deliver more value and insight to our customers.
WebSecure provides customers with a "complete" end-to-end cyber solution, which includes licensing, implementation, maintenance and support, as well as ongoing operational managed services.
The company is currently the oldest and largest Australian partner of giant global security firm CyberArk.
According to PwC, customer demand for PAM services is expected to increase after the Morrison government announced it will implement its plan to mandate the Australian Signals Directorate (ASD) 's eight core strategies to mitigate cybersecurity risks for the 98 non-businesses in the Commonwealth. entities.
According to a study by Gartner, the PAM market is expected to reach $ 2.9 billion in 2024, a 50% increase over its size in 2018. Rather than relying specifically on PAM's capabilities, PwC decided to acquire them.
Mike Cerny, PwC Australia's digital identity partner and leader in cybersecurity and digital trust, welcomed the acquisition, which he says will provide the company with a much-needed skill set.
"Across Australia, the estimated number of CyberArk engineers with more than five years of experience is around 50 resources in total," Cerny said.
"The acquisition means that PwC Australia will hold one of the largest shares in this market, which will allow us to develop a new wave of CyberArk specialists.
"WebSecure also brings the intellectual property and licensing, implementation and managed services capabilities of CyberArk which, together with PwC, will create the most comprehensive PAM capability in the Australian market. "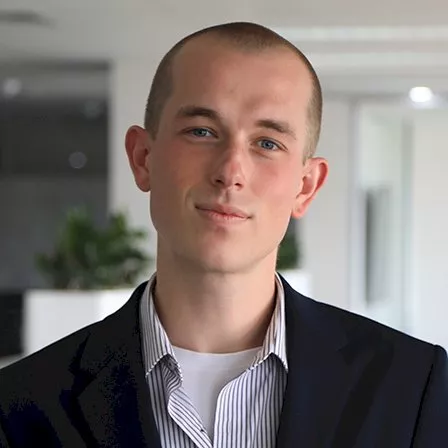 John buckley
John Buckley is a reporter for Accountants Daily.
Prior to joining the team in 2021, John worked at the Sydney Morning Herald. His reporting has featured in various media including The Washington Post, The Age, and The Saturday Paper.
Email John at This e-mail address is protected from spam. You need JavaScript enabled to view it.